What's Happening & Recent Publications
Events

The 2015 Blue Heron Bridge Calendar with Tide Charts is available online
http://www.lulu.com/shop/suzan-meldonian/blue-heron-bridge/calendar/product-21885814.html

Dec 10, 2014 Boca Raton Award
http://bocaraton.bocaraton.awardservice.org/PressReleaseub.aspx?cc=DED2-QBC6-FFSS

January 14, 2015: Nova Southeastern University in the Guy Harvey wing
The Oceanographic Center houses the world-class Center of Excellence for Coral Reef Ecosystems Research as well as several other research institutes; the National Coral Reef Institute for research and training on coral reef assessment, monitoring, and restoration; the Guy Harvey Research Institute for fish research and conservation, and the Save Our Seas Shark Center specializing in shark studies. The Oceanographic Center also conducts the Broward County Sea Turtle Program.
ADEX APRIL 10-12, 2015 Join us in Singapore for the world's largest Asian Dive Expo
Suzan Meldonian is greatly honored to be a guest speaker and judge.
http://www.uw3some.com/index.php?adex-speakers-2014

Anilao April 13-20, 2015 Join us
for an underwater Photo Workshop at the Anilao Photo Hotel.
Contact us if interested. http://www.niteflightphoto.com/contact


Published in
Dangerous Marine Animals by Rob Myers
Under the Bridge by Suzan Meldonian
http://suzanmeldonian.photoshelter.com/gallery/Under-the-Bridge-Book-Info/G0000BbQzOT9xV0U/

The BHB Companion by Suzan Meldonian
Blogs:
http://www.uwphotographers.net/2012/07/uwp-suzan-meldonian.html
Magazines:
2012 Sport Diver Magazine October-November Issue and Online Gallery
http://www.sportdiver.com/photos/blue-heron-bridge-secret-mecca-muck?src=facebook

Underwater Journal
Scuba Diving
Scuba Times
Underwater USA
Pacific Diver
Wetpixel
Florida Museum of Natural History Ichthyology Photo Documentation
Shark Projekt, Switzerland
Underwater Magazine
Smithsonian Marine Research, Panama
National Geographic Bio Blitz 2010; Department of Interior, National Parks & Recreation

Nominations:
2012 Nominated One of Top 50 Underwater Macro Photographers

Edition Fifty Fathoms :
http://www.facebook.com/photo.php?fbid=393463840694016&set=a.273100639397004.68014.270879509619117&type=1&theater
AWARDS:
2011 Silver Medal Award Underwater Photography.com Macro not Swimming
2011 Runner up Award Underwater Photography.com In Macro Close Up
http://www.underwaterphotography.com/Photo-Contest/underwater-photo.aspx?i=68460
Press Release Suzan Meldonian
Suzan Meldonian achieved a high level of success in UnderwaterPhotography.com photo contest 2011.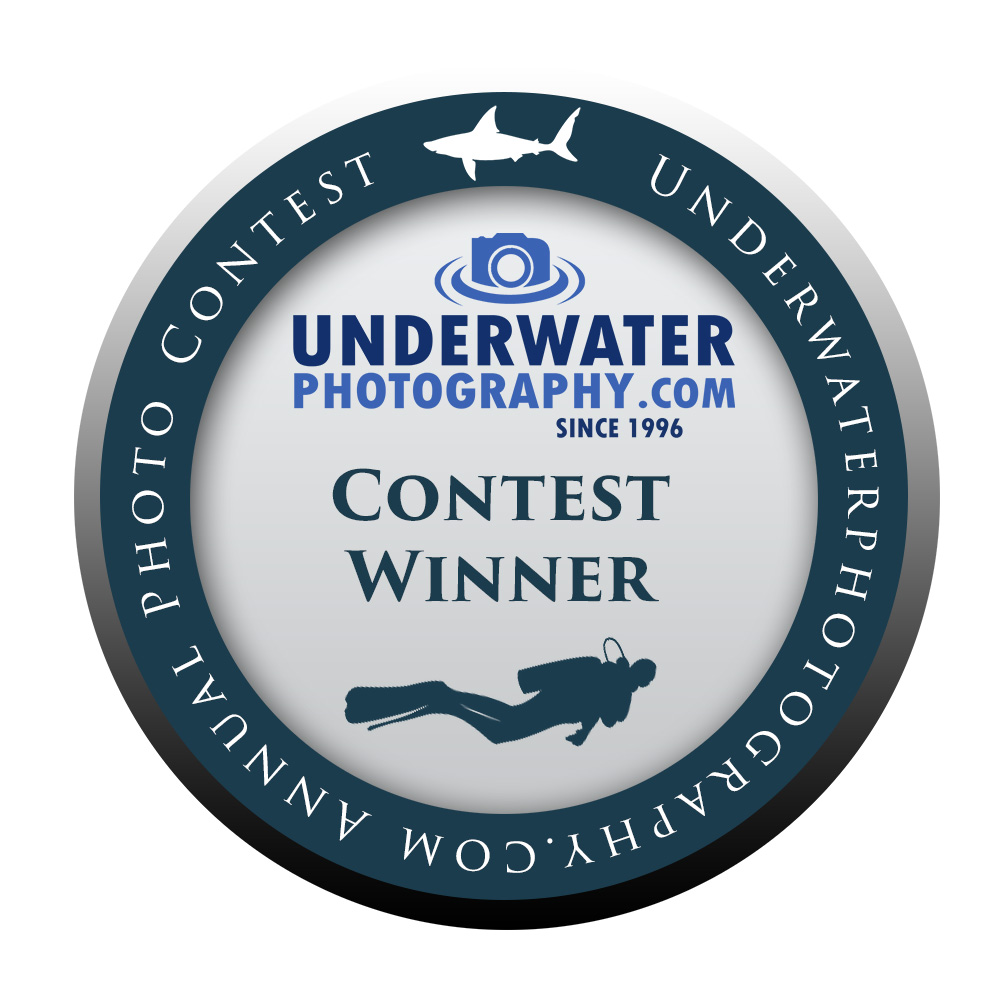 This photography contest is the longest running and one of the most prestigious online. If you want to make a name for yourself this is THE place to do it. Many other internationally acclaimed photographers have launched their photo careers here over the years.
Every January a panel of judges select the best images entered in our online photo contest from the previous year. Gold, silver, and bronze medals are awarded for the top three from each category in order of merit.
The judges comprise of industry professionals (and last year's World Champ). They are unpaid, non-affiliated, and (of course) cannot enter themselves.
One of our medals is the reward for all the hard work Suzan Meldonian put in chasing those great shots in far-flung destinations. It's the most coveted prize because it says you succeeded in the most competitive environment there is, against the top talent of the moment. Suzan Meldonian was up against 11134 entries to get placed this year.